What to expect at the Menzies Chequers Gatwick
The 4-star Menzies Chequers is an inviting hotel with so much more to offer than just a comfortable night's sleep. The recently refurbished building features a lounge bar, Brasserie restaurant and traditional English pub, all serving delicious food that will make you feel right at home. In fact, the dining on offer makes it one of the best bookings for food lovers in our Gatwick Airport hotels collection. The Menzies Chequers at Gatwick Airport is a real combination of old and new, with cosy bedrooms and a chic restaurant. There's plenty of parking options at the Menzies Chequers, including options to leave your car at the hotel for the duration of your stay, or take it to the Gatwick airport car park yourself before you fly – it's a quick three-mile drive to the terminals.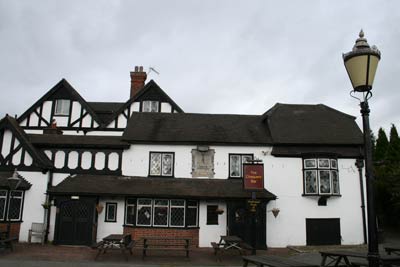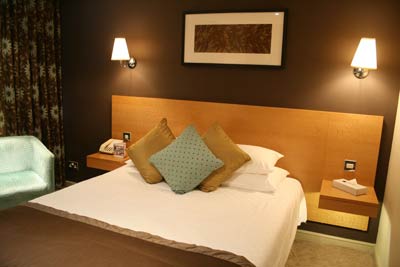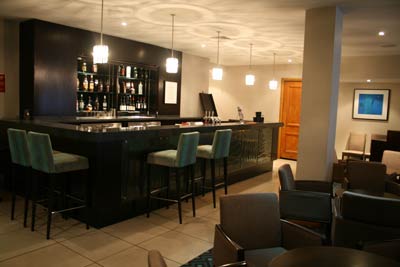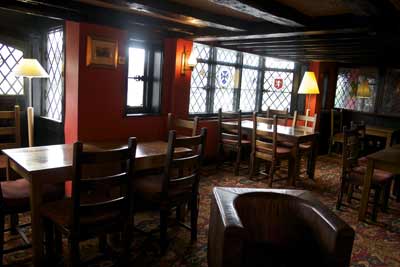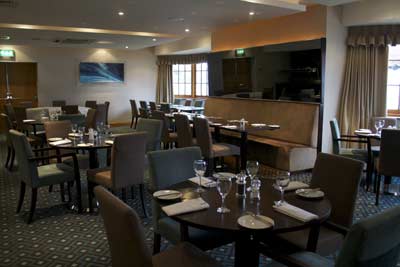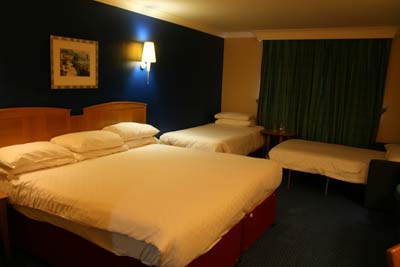 Features at the Gatwick Menzies Chequers
The Gatwick Menzies Chequers is an impressive place to stay before you fly. With three separate places to dine on site that include an English pub and Brasserie, plus food cooked by expert chefs using the best seasonal produce, you're guaranteed not to go hungry before your flight.
The hotel building looks and feels quintessentially British, and inside it's a wonderful mix of old and new design. The comfortable and well-furnished rooms promise a peaceful night's sleep, whilst the multiple restaurants are stylishly fitted and perfect for chatting in over a meal before you head off to bed for the night. There's a definite atmosphere of elegance at the Menzies Chequers, and it's ideal for making the most of an evening before you head off on holiday. Stay up for a chat at the bar or relax in the informal lounge, making use of the free Wi-Fi – it's all up to you.
Check-in times
You can check in from 2pm, and all guests must check out by 11am.
Parking at the Gatwick Menzies Chequers
Booking your parking at the same time as your stay at the Menzies Chequers is simple and convenient. Plus, it will save you money on booking separately. Choose from different options to suit your needs: leave your vehicle at the hotel for the duration of your holiday, drive it to one of the Long Stay car parks at Gatwick airport, use the convenient Gatwick Airparks Park and Ride, or have it stored in a secured car park and delivered to your terminal when you arrive after your return flight. Parking overnight at the hotel isn't a problem, and it costs £6 per vehicle.
Procedures
Whichever parking option you choose, you'll be able to leave your vehicle in the car park at the Gatwick Menzies Chequers once you've checked in. Depending on the parking package that you've booked, you can then leave your car in the hotel for the duration of your holiday. Alternatively, an attendant from Maple Manor Meet and Greet parking will transfer your car from the hotel to a secured car park and then deliver the vehicle back to you at the terminal when you return from your holiday. On the other hand, you can drive yourself to one of the Gatwick airport Long Stay car parks, or leave your car at the Airparks Park and Ride service, just three miles from Gatwick airport.
Getting to and from Gatwick airport
If you're leaving your car at the Gatwick Menzies Chequers for it to stay in the hotel car park or be transferred by Maple Manor Parking, then the hotel reception will book you a taxi transfer to the airport in time for your flight. The journey time is around ten minutes and a taxi for up to four people costs £6 each way. You can drive your car to the Gatwick Long Stay North or South car park and use the shuttle bus to transfer to the terminals. If you're using the Airparks Park and Ride service, you will be able to leave your car at the Airparks car park and take a free transfer to your terminal.
Dining and drinking at the Gatwick Menzies Chequers
Brasserie
You can dine in style at the sophisticated Brasserie, there's an expansive menu at the Menzies Chequers Gatwick, with a range of dishes that are guaranteed to please all tastes. The Brasserie's buffet breakfast features favourites such as bacon, sausages and eggs alongside yoghurt, fruit and cereal. Breakfast costs £12.50 per person. Dinner, meanwhile, is served from 6.30pm to 9.30pm and comprises a three-course menu that includes risotto, salad, and a host of other intricately designed dishes. Round off dinner with a glass of wine from the extensive list.
Chequers Pub
Enjoy a hearty meal at the Chequers Pub, where the dishes are hearty, comforting and hassle-free – ideal for filling that empty space before you head off to bed before an early flight. Tuck in to the mouthwatering dishes and soak in the inviting atmosphere, complemented by a beverage from the bar.
Bar Lounge
Tuck in to a sumptuous snack at the Bar Lounge, or treat yourself to a relaxing drink from the tempting drinks menu.
Directions to the Menzies Chequers Gatwick
Directions from
The Gatwick Menzies Chequers is well positioned for easy access from major transport routes. Arrive by road or rail and you will be checked in no time.
By car, leave the M23 at junction 9 and pass the aiport onto Airport Way (A23)
At the next roundabout, you'll need to take the fourth exit towards Bright Road (A23)
When you come to the roundabout with the Shell Garage in the centre, take the first exit onto Horley Row. The hotel entrance should then be immediately on your right.
You can easily reach the hotel from either Horley rail station or Gatwick airport station. A five-minute ride from either of these stations will bring you straight to the Gatwick Menzies Chequers.
Rooms at the Menzies Chequers Gatwick
The 104 rooms at the Gatwick Menzies Chequers all benefit from en-suite bathrooms and include free Wi-Fi and 24-hour room service. The rooms come in different sizes and are all delightfully decorated, with cosy colours to make you feel at home but with a calming décor that will help you to drift off before your flight.
Room facilities
All rooms come with a flatscreen TV that includes Freeview, giving you plenty of channels to enjoy. There's also a hairdryer, trouser press and suitcase stand as well as hot drink facilities, so you can make yourself a quick tea or coffee whenever you need to. The en-suite bathrooms are all a good size and include a bath, so you can take a relaxing soak before that early morning flight. There's also a telephone and Wi-Fi that reaches every room, so you'll always feel connected.
Room types
There's a host of different room types at the Menzies Chequers Gatwick, from family rooms to twin rooms. The family-size accommodation sleeps up to five guests, with parents in spacious double beds and little ones in proper beds rather than roll-outs. There are also a number of Superior and Executive Double suites, with queen and king-size beds. The executive suites also include air conditioning and seating, so you'll have more room to stretch your legs and relax before you jet off.