What to expect at the Copthorne Effingham Gatwick
Like many 4-star Gatwick airport hotels, the Gatwick Copthorne Effingham provides 24-hour room service, which is useful if you're arriving or leaving at an unusual time. It has its own secured car park for guests who want to leave their car whilst they jet off on holiday.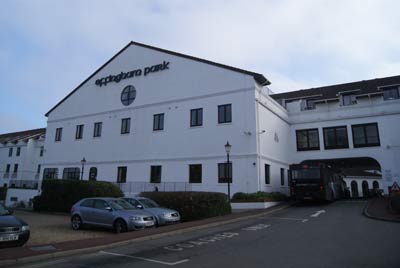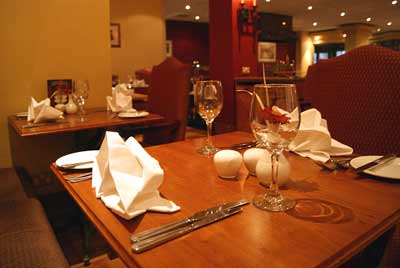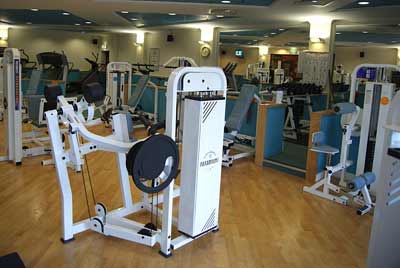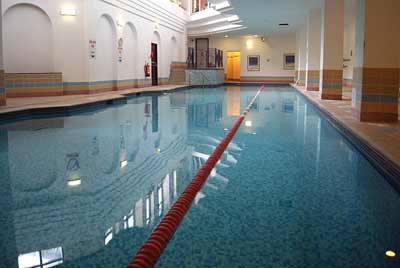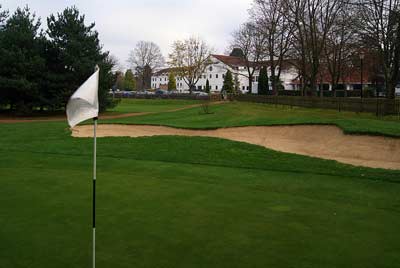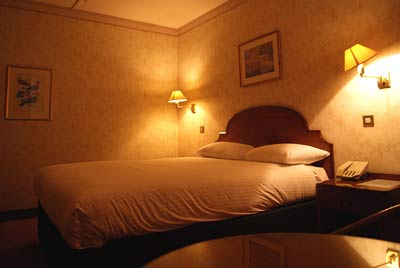 Situated less than five miles from the airport, the Gatwick Copthorne Effingham is in a surprisingly scenic area – you'll find it hard to believe you're still in the city when you're surrounded by 40 acres of parks and gardens. Golf enthusiasts will love the hotel's nine-hole course.
Features at the Gatwick Copthorne Effingham
An historic country house in a spacious parkland setting, the Copthorne Effingham Gatwick is a scenic place to rest and relax. The 40 acres of land that surround the hotel are home to a nine-hole golf course, with the first hole starting just outside the front door if you're keen to tee off. The hotel is also home to Copthorne Le Club, an extensive sports and leisure facility offering a large swimming pool, tennis courts, segregated sauna/steam rooms, and a gym. Squash courts are available close to the hotel, and the grounds are suited to a morning jog or gentle stroll.
Guests who want to take advantage of the Gatwick Copthorne Effingham's dining options will be spoilt for choice. The Terrace restaurant offers breakfast and dinner, priding itself on excellent British fare. The hotel additionally has two on-site bars: a lounge bar for casual drinking and dining, and a sports bar with pool tables and a great range of meals.
When you decide to retire to your room, satellite television and Wi-Fi internet access await you, so you can watch a movie to relax or browse the latest news before bed. If you've forgotten something important, or just fancy a nightcap, room service is available 24 hours a day.
Check-in times
You can check in to the Copthorne Effingham Gatwick from 2pm, and you'll need to check out by midday on your date of departure. If you've got a really early or late flight, alternative arrangements can be made by calling the hotel in advance.
Parking at the Gatwick Copthorne Effingham
There's a large secured car park at the Copthorne Effingham Gatwick hotel, so you can relax in the knowledge your vehicle is safe and sound whilst you're away. The hotel offers both short and long-term parking packages.
Procedures
When you arrive at the hotel, park your car and check in. The hotel advises that you keep your car keys until your departure, at which point you need to hand them in at reception, allowing your car to be moved. If you would rather leave your keys when you check in, please make sure you have everything you need from your car, as the secured car park is a little distance away and your vehicle is likely to already have been transferred – the hotel provides a very efficient parking service!
Getting to and from Gatwick airport
When you return, catch the same bus back to the hotel and pick up your keys at reception. The hotel runs a bus service to both terminals every hour, from 5am until 8pm. The service departs on the hour and costs £4.25 per person. You can also pay £9 for a family ticket, allowing two adults and two children under 12 to travel. The bus also stops at the Gatwick Copthorne Effingham's sister hotel, so it takes just a little bit longer to reach the airport.
Dining and drinking at the Gatwick Copthorne Effingham
Start your day with a good, hearty breakfast at the Copthorne Effingham Gatwick. Choose between a Continental or Full English breakfast; both are available between 6.30am and 10am on weekdays (7am to 11am at weekends). Dinner is served from 6.30pm until 10.30pm every day.
The hotel's lounge bar provides drinks all day, whether you need a morning pick-me-up or fancy a spot of afternoon tea. It's also served by an extremely well-stocked wine cellar, providing a selection of vintages to complement the dinner menu.
A relaxed and informal atmosphere welcomes guests at the Sports Bar, where you'll find large televisions showing major sporting events. The 'club' feel of the bar is accentuated by the pool tables and leather furniture, a great atmosphere for a get-together.
The bars at the Gatwick Copthorne Effingham are often open later than their stated closing times, so you'll be able to pop in for a nightcap before retiring to your room.
Menu
A Full English or Continental breakfast at the Terrace restaurant is £13.95. A children's menu is available to keep younger guests happy and the restaurant is able to offer special meals for vegetarians and guests who have allergies.
The dinner menu at the Terrace is a showcase of the chef's skill and attention to detail. Modern twists on old favourites and some lesser seen dishes fill out the mouth watering list of cuisine. Expect to pay from £5.50 for a starter and £13.50 for a main course.
At the Lounge Bar, you can order any food item that's available on the room service menu. Drinks available at the bar range from coffee to champagne, with a selection of world beers alongside the usual suspects. The Lounge Bar opens at 10am and closes at 10pm.
The Sports Bar serves a range of hot meals and bar snacks. It offers a children's menu, and special dishes for vegetarians and allergy sufferers. The bar is open from 4pm until 11pm.
Directions to the Copthorne Effingham Gatwick
Directions from
The Copthorne Effingham Gatwick hotel is only five minutes from the M23, and ten minutes away from the airport by car (15 minutes by bus).
To reach the hotel by car, exit the M23 at junction 10, following the A264 towards East Grinstead.
At the first roundabout you reach, go straight on. At the second roundabout, take the left exit onto the B2028. The hotel is on the right hand side.
It's also really easy to reach the Copthorne Effingham Gatwick from Brighton, a great help if you're arriving from the South. Their recommended taxi firm can provide a direct trip from Brighton to the hotel. Make sure to call and check their latest rates before you travel.
The hotel is not served by public transport, so if you're arriving by train then you'll need to take a taxi to and from the hotel. A cab from the hotel's recommended taxi firm, Road Runners, costs £11.50. Call 01293 780780 or 01342 324444.
Rooms at the Copthorne Effingham Gatwick
The large, comfy beds in each room at the Gatwick Copthorne Effingham hotel are paired with handy bedside tables and lamps, and larger tables and chairs provide space to write or use your laptop. The seating areas don't compromise your floor space, giving you more room to move. Accessible rooms are available for disabled guests, and the Copthorne Effingham Gatwick provides room service 24 hours a day for your convenience.
Room facilities
Rooms are equipped with satellite television (which includes internet access via the television and pay per view movies), hot beverage making facilities, a telephone, and a trouser press. Wi-Fi internet access is available in every room, which is a great help if you need to access your emails or check in for your flight online. The accessible rooms have hand rails and lower light switches for easier use. Guests who stay in a club room will also receive a newspaper and mineral water on their arrival, and complimentary Continental breakfast.
Room types
The Copthorne Effingham Gatwick hotel has standard, accessible, superior, and club rooms in addition to an executive suite. Large windows in each room look out onto the hotel's golf course and the grounds, with certain rooms incorporating a balcony in addition to increased floor space.