Comfort, convenience and value
Having undergone a recent refurbishment, the Holiday Inn Express Terminal 5 at Heathrow gives you a stay that you will remember long after you've jetted off abroad. It's one of the best Heathrow Airport hotels for exploring the local area before you fly away.
Rooms at the Holiday Inn Express Heathrow Terminal 5 are of the usual high Holiday Inn standard, with great interior design and cosy bedding. There's a restaurant, a bar and cocktail lounge, and Wi-Fi available on request that's accessible throughout the building. There's parking at the hotel where you can leave your car before you continue to one of the Long Stay parking facilities near the airport.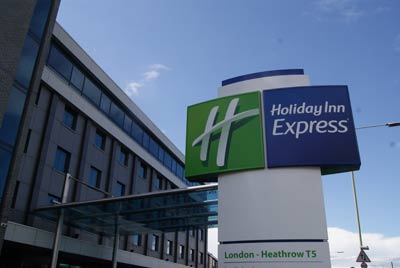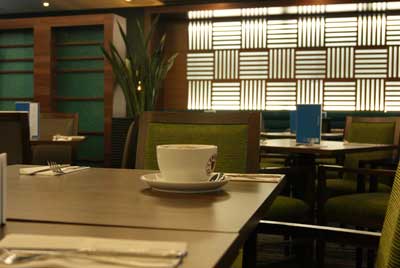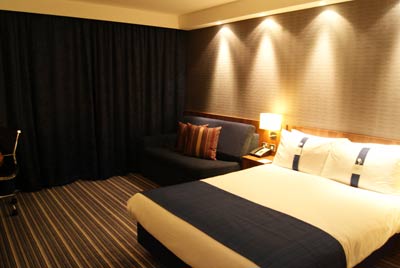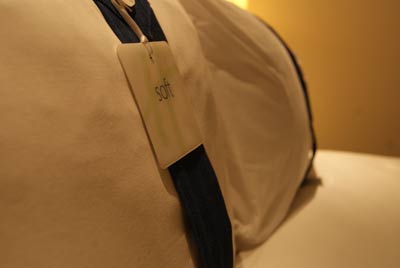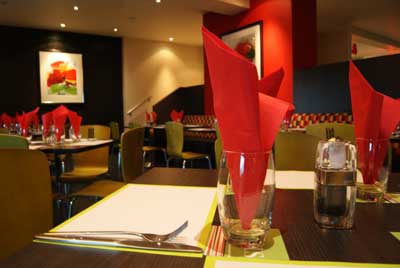 Features at the Heathrow Holiday Inn Express Terminal 5
At the Heathrow Holiday Inn Express Terminal 5, you'll have the best of both worlds – a convenient location that's not too far from the hotel, as well as a great hotel that provides everything you need for a stress-free stay before you fly.
You should love the recently refurbished interior that's stylish and calming; with rooms fitted to a high standard with everything you need to get a peaceful night's sleep. The Windsor Restaurant is known as one of the cosiest in the Heathrow area, so you know you will be in safe hands when you fancy some food. The hotel bar is the ideal place to relax before bed, with flatscreen TVs showing sports and news, and a well-stocked bar with beer on tap.
There's also a fitness room for all guests to use, which is perfect for giving your body and mind a boost before you head off to the departures hall. If you fancy a trip away from the hotel, the location is ideal for accessing exciting attractions such as Windsor, Henley or Legoland, and great for zooming into the centre of London too.
Check-in times
You can check in from 2pm and check out on the day of your departure by noon.