What to expect at the Heathrow Premier Inn T5
You won't find many Heathrow Airport hotels this close to terminal 5, and certainly not at these prices! The 3-star Premier Inn Terminal 5 Heathrow is a newly decorated hotel providing a high level of convenience for guests.
Decorated and furnished in a modern style, the Heathrow Premier Inn Terminal 5 provides ample seating and space in communal areas, with spacious rooms and plenty of mod cons. When you're ready for bed, the super comfy Hypnos beds in every room will help you drift off, improving the quality of your sleep – especially useful if you need to be up for an early flight.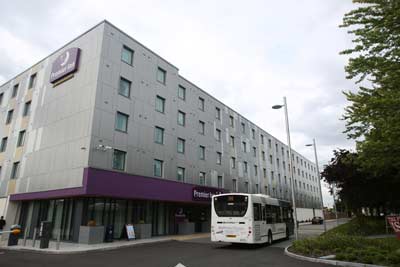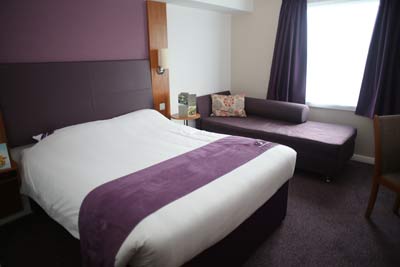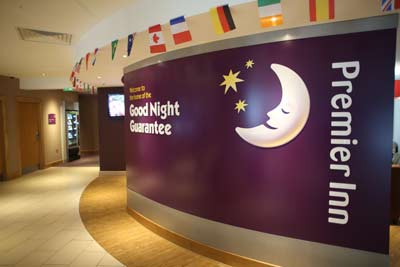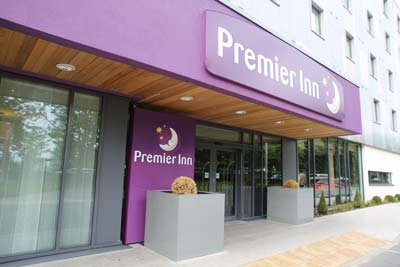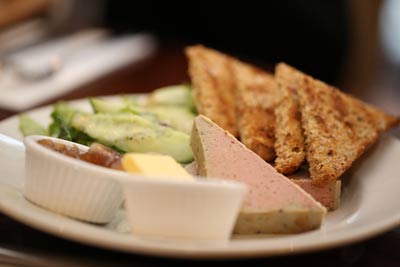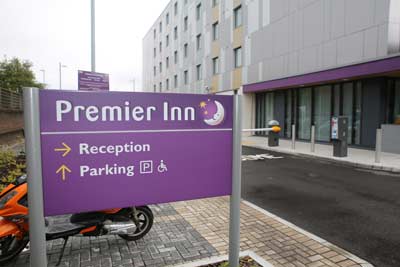 Features at the Heathrow Premier Inn Terminal 5
Self check-in kiosks are available in the lobby of the hotel, reducing the need to queue when you arrive. The front desk is manned 24 hours a day, so there's always a helpful member of staff nearby. The Heathrow Premier Inn Terminal 5 opened in February of 2012, and the modernity of the hotel is evident from the contemporary décor, fixtures and fittings.
Dining at the Premier Inn Terminal 5 Heathrow is always a relaxed and satisfying experience, with the restaurant offering all-you-can-eat breakfast and a wide choice of dishes at dinner. If you're the kind of person who likes to eat between meals, the Thyme Restaurant's snack menu offers sandwiches and mini meals to keep you satisfied through the day.
In the evening, you can rest and recuperate in your room. Ample floor space gives you plenty of room to leave luggage and bags, and lights next to each bed eliminate the risk of tripping over in a hunt for the light switch!
Check-in times
You can check in to the Heathrow Premier Inn Terminal 5 from 2pm and you must check out by midday. Please call the hotel in advance if you'll be arriving very early or late.